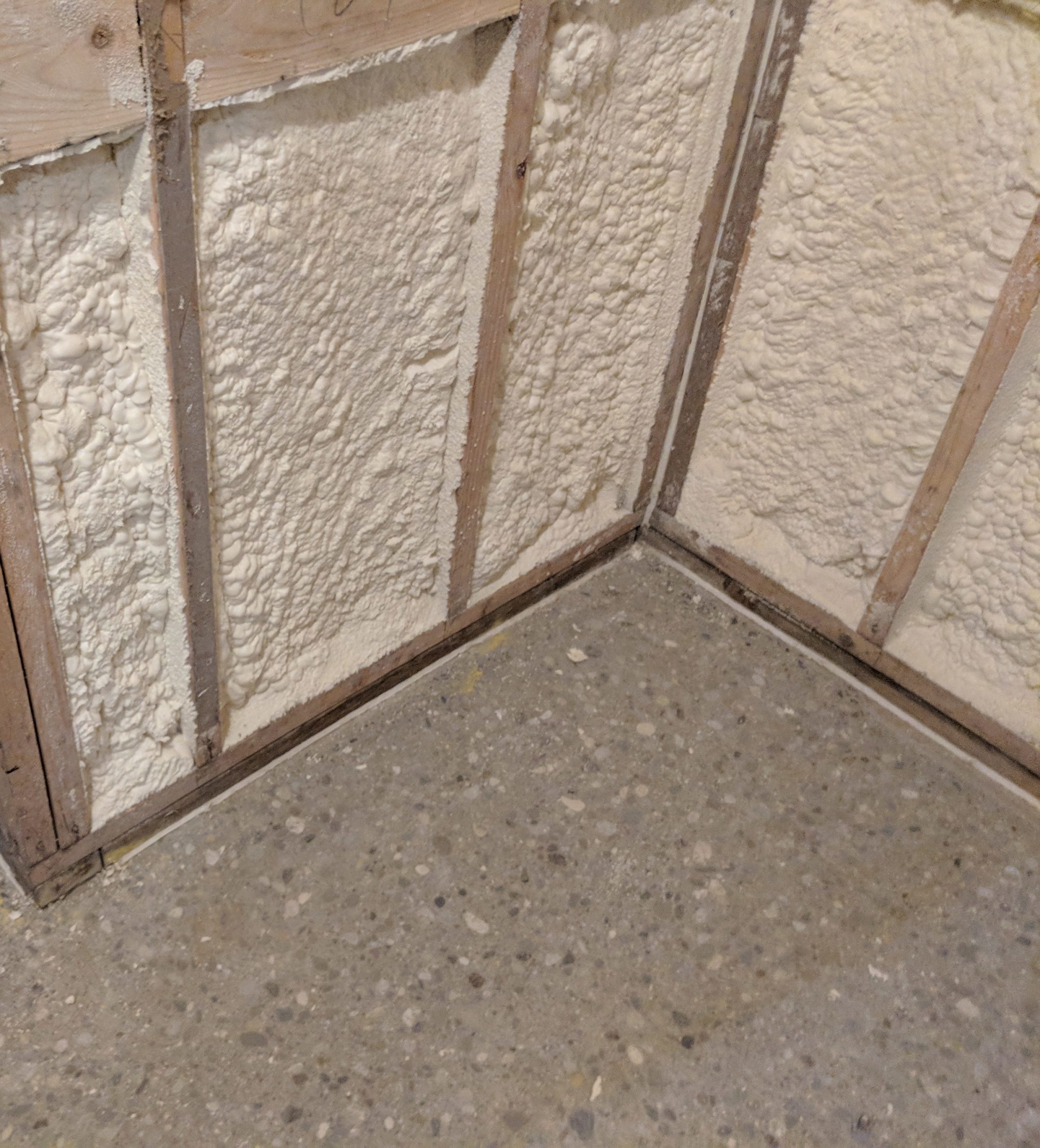 Spray Foam Application Testing Services
Spray Polyurethane Foam (SPF) is commonly used for insulation in walls, ceiling, roofing assemblies, and attics. SPF is a superior insulating product when insulation is necessary, and when properly applied provides long-lasting insulation and energy savings. Problems with spray foam are generally not related to the product, but rather the process of application. When poorly installed SPF(off-ratio and off-spec) will start to shrink, crack, and release odors that can lead to health problems. Because SPF uses highly reactive chemicals there are concerns about poorly installed foam and subsequent odors from.
Pricing
$650 for a standard 2-method assessment (visual & material) and final report of SPF application.
Below are the details of our testing and assessment.
Contractors / Home Builders

Poorly applied spray foam can shrink and crack releasing odors into the home. To remove liability from the dangers of bad spray foam application, you must have an understanding of how spray foam should be applied and the physical properties that identify proper application such as: density, compressive strength, R-value, dimensional stability, permeance, water absorption, adhesion, etc. Is your installer fully equipped to do the job? They should then be prepared with the following while installing:

Moisture Meter

Infrared Thermometer

PPE (Personal Protective Equipment)

Training Certificate of Applicator

Depth Measurement Device

Over the years we've been asked to investigate several job-sites and homes that have had improper installation of spray foam and it's come to our attention that mistakes made during installation can have long term consequences for buildings and occupants. Because this material is hidden in wall cavities, invisible to the occupant, and problematic if improperly installed; neutral and unbiased third party confirmation is highly recommended to ensure that you're not open to future claims of odor or health impacts due to improper installation.
Homeowners

When foam insulation is properly installed, it should be stable, secure, and odor-free.  If you see cracking, damage, or notice any unusual odors a third-party assessment is recommended. Please see images below for visual defects that can be seen that would infer a improper installation. 
Inspection, Testing, and Assessment of Spray Foam Application
Hawk Environmental Services tests and inspects spray foam application with a 2-part method that includes visual & physical assessment of the foam.
Visual Assessment
Our inspectors will examine specific assemblies to make sure they are insulated to sufficient levels in accordance with the project scope and specification. This includes checking if SPF is accurately installed, fully adhered to substrates, free of cracks or delamination, surface profile is consistent and accurate, and that it is installed as required by code.
Material Assessment
We'll probe and measure depth of foam application in at least 3 locations as well as collecting core samples in 4 locations of cured foam as per manufacturer's recommendations. In the area of the core samples we'll also test the moisture content of substrate with a penetrating moisture meter. Once core samples are collecting they are sent to the specific manufacturer for final analysis and assessment of adequate application and curing (this can take 14-21 days for final reporting).
Final Reporting
The final report will be available within 21 business days and will include:
Site visual assessment findings

All lab data and interpretation

A digital floor-plan with sampling locations

Color digital photos of sampling sites

Final interpretation of application as per manufacturer's 

specifications and lab assessment of core samples
Contact Us!
Ensure a healthy environment for your home or office. Contact us today to schedule an evaluation!