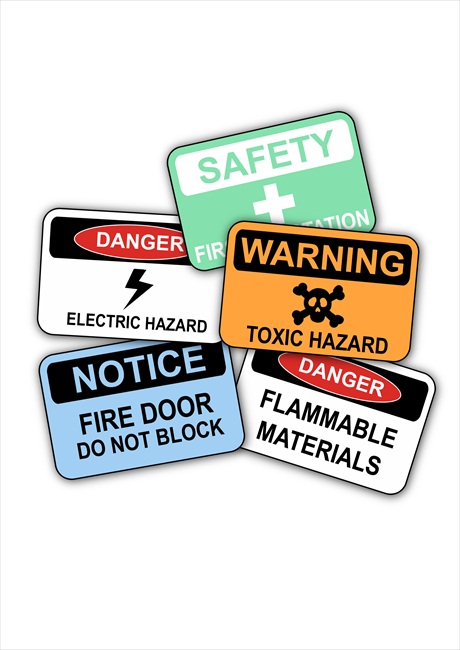 "No one should have to sacrifice their life for their livelihood, because a nation built on the dignity of work must provide safe working conditions for its people."
Secretary of Labor Thomas E. Perez
OSHA, which stands for Occupational Safety and Health Administration, is a US government agency that proves guidelines and standards for healthy and safe working conditions. One of their primary avenues for accomplishing this is through training programs for men and women in working environments that could be considered hazardous. Though these programs are considered voluntary, many jurisdictions, employers, and unions require OSHA training, and General Industry Training is an indispensable investment for anyone who cares about fostering a safe work environment.
Last year, there were 4,585 work-related deaths. Construction is the number-one industry for worker fatality and injury, and outlines what they call the "Fatal Four" risks most commonly causing deaths due to accident: falls, being struck by an object, electrocution, and getting caught in or between objects. If your workplace presents any risk of the "Fatal Four," you should seriously consider OSHA training for your workers, and they do offer construction-specific courses (though those are not available through Hawk Environmental Services).
OSHA really does make a difference. Since it was founded in 1970, the workforce has doubled, and the numbers of workplace fatalities and injuries have been reduced by 66 percent and 67 percent respectively. Back in 1970, about 38 people could be expected to die everyday due to work-related hazards, and today that number is down to an average of twelve a day, likely thanks in part to the safety awareness OSHA has precipitated, especially in assessing workplace's hazards like respiratory, ladder and scaffolding-related, electrical-related threats.
Completing our courses with a 70 percent score or better on the final exam will qualify you for a course completion card and certificate. But more than that, you're raising awareness that could save lives, prevent lawsuits, and increase productivity. Let's take a look at the two kinds of courses offered through Hawk Environmental Services, Inc.
10-Hour General Industry
This training aims to provide general entry-level information to workers in industries like manufacturing, health care, warehousing, distribution, and retail. It will cover worker rights, employer responsibilities, how to file a complaint, and how to identify, abate, or avoid hazards at work.
The schedule for this training includes an introduction to OSHA and employee rights and courses of action. The majority of the training is devoted to examining some of the main sources of hazards at work, such as discussing working surfaces, electrical topics, and fire prevention, and there are also optional topics that you can select from a list in order to tailor the course to the needs of your workers, such as discussing machine guarding, industrial hygiene, or ergonomics.
We offer the 10-hour General Industry Training Class for $2395 for 1-15 students, with an additional $50 fee per student for each student after 15.
30-Hour General Industry
This course is designed for workers bearing safety responsibilities, such as safety directors, foremen, or field supervisors. As with the 10-Hour Course, this is ideal for anyone working within manufacturing, health care, warehousing, distribution, and retail. It covers everything the 10 hour course covers, plus a much more in-depth treatment of the optional safety hazard discussion topics. There is also a 7-hour training period on completely optional material, so you can make sure your OSHA course fits the precise needs and concerns of your workplace.
We over the 30-Hour Training for $4795 for 1-15 students, with an additional $75 fee per student for each additional student after 15
If you want to learn more about these OSHA General Industry Safety Training courses, call Hawk Environmental Services today! Our experienced, carefully-trained safety professionals can help you on make your place of work as a safe and welcoming as possible.
Comments are closed.