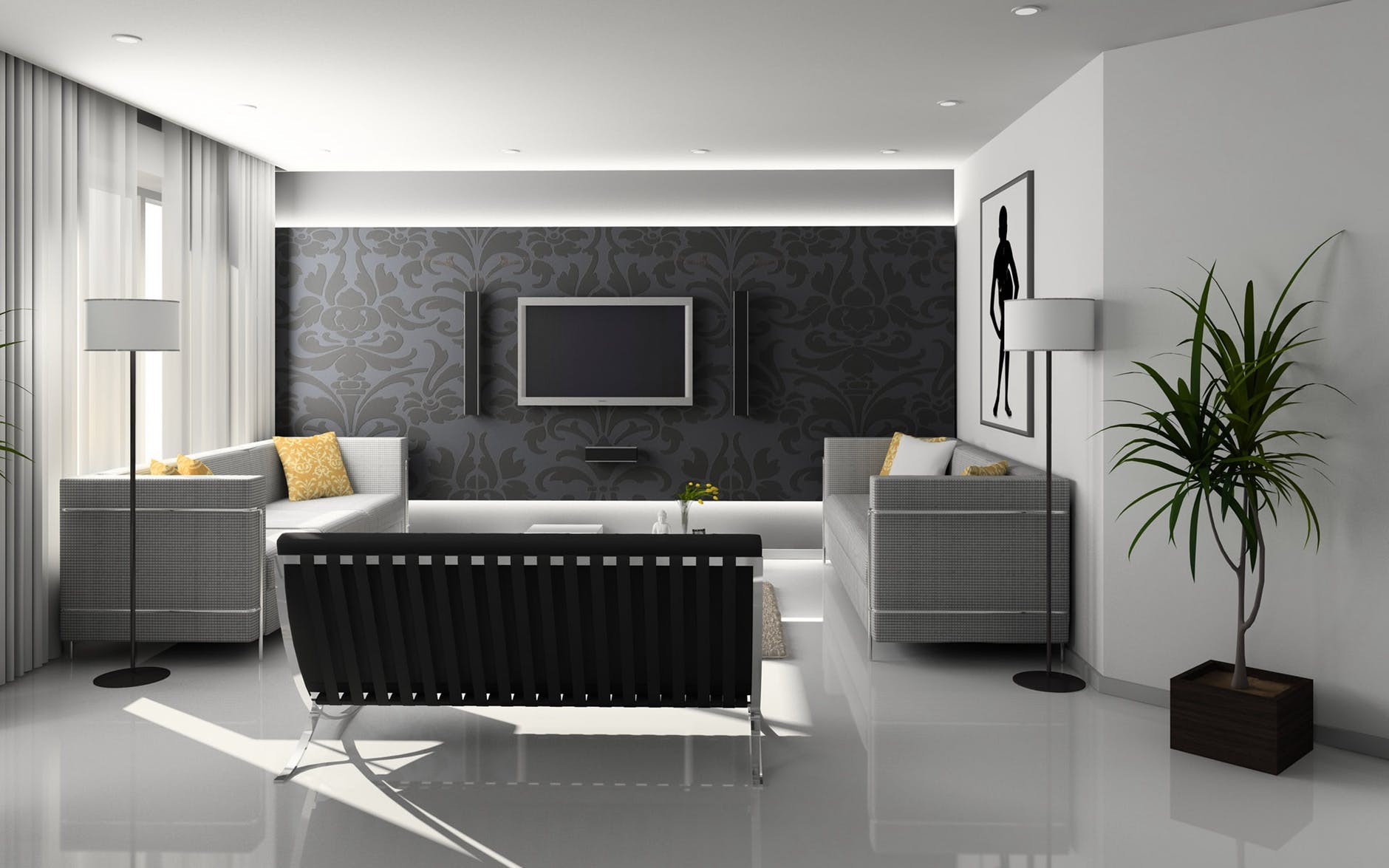 Flooring materials have a bigger impact on indoor air quality than you may think. For homes, offices, schools, and other facilities, being mindful of the materials in your flooring is a wise way to look out for your community's health.
Whether you are seeking the best material for your space or simply looking for some ways to improve your indoor air quality, understanding the pros and cons of various material options can help you make an informed decision. Here is an introduction to flooring and how it can affect home and office indoor air quality.
Carpet Flooring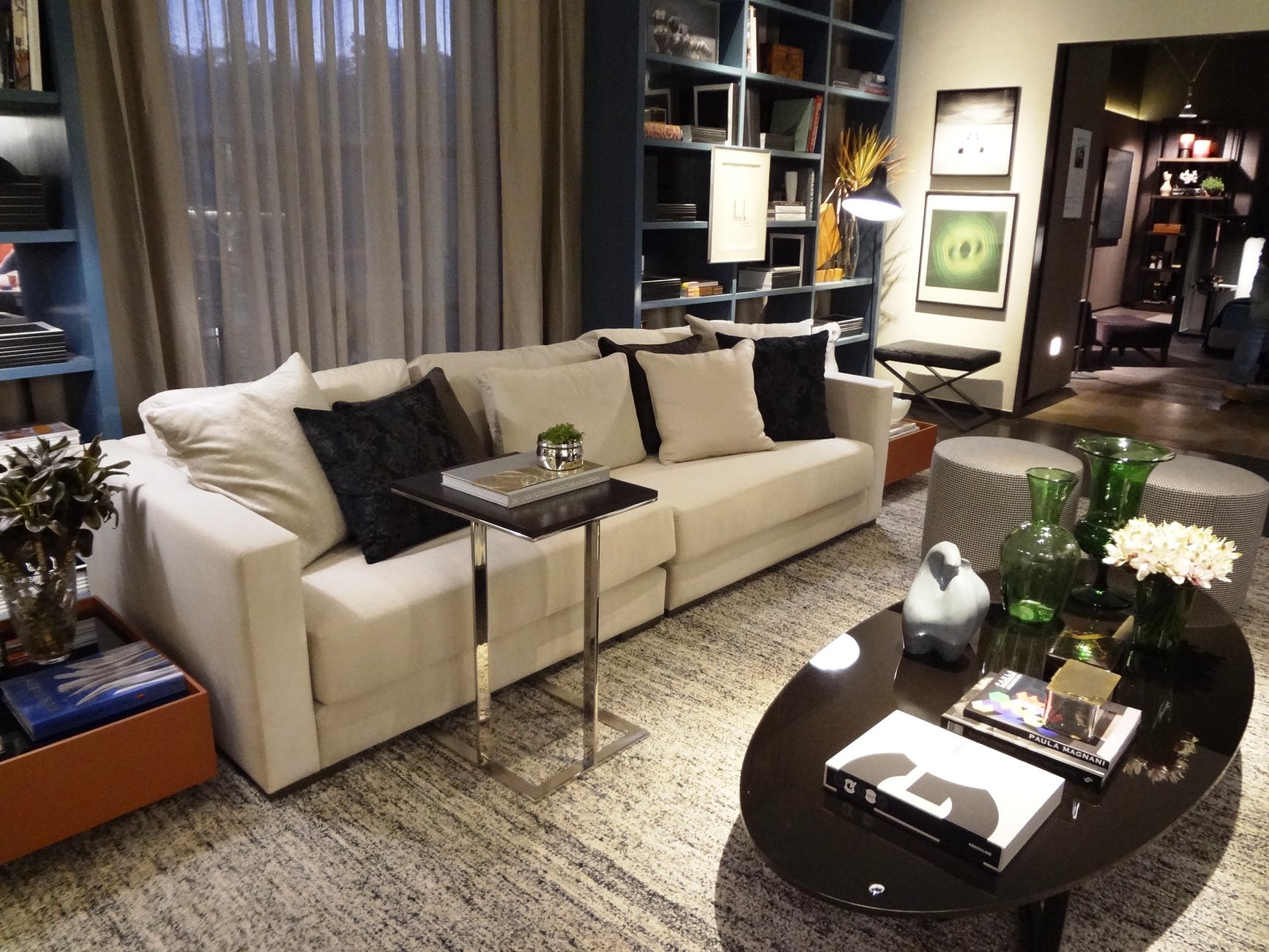 Many families will choose carpet for their home's flooring because it provides comfort and creates a nice aesthetic. However, you should take a few things into consideration before choosing carpet for large portions of your home or workplace. Keep the following pros and cons of carpet in mind when selecting your flooring material.
Pros of Carpet
Some of the pros of carpet include:
Carpet is a flexible option available in many colors, textures, and sizes. This means you have a wide variety of options to choose from when creating your space.

Carpet promotes heat. Having carpets in your home can help keep it warm and welcoming during cold winter months.

This flooring option is great for trapping sound and making spaces more soundproof.
Cons of Carpet
While carpet has many pros, there are also a few negative aspects to be aware of. Some pertinent issues to consider when deciding whether or not carpet is the right flooring option include:
Carpets Can Trap Pollutants
Contaminants such as dust, pet dander, lead, and other pollutants are prone to getting stuck in carpets. These types of pollutants can find their way into homes through open windows and during renovations, and get tracked in from outside. Even with regular cleaning and vacuuming, completely remove harmful air contaminants from carpets and rugs can be difficult.
Some Carpets Emit Volatile Organic Compounds (VOCs)
Volatile organic compounds are gases emitted from certain solids and liquids that can have short- and long-term impacts on health. Some carpets may emit VOCs after installation, so investigating the carpets you choose to install is important.
If you are concerned about new carpets you have installed in your home, contact us about new carpet odor testing to ensure your space is safe!
Carpets Can Be Prone to Mold
Mold thrives in dark, damp spaces. Because carpet is absorbent in nature, it can become a home for mold if it comes into contact with water — especially if water stays in the carpet for long periods of time.
Cleaning up spills as soon as they happen and avoiding carpeting areas with high exposure to water, such as bathrooms and kitchens, can help mitigate your risk of mold. To learn more about mold prevention and detection, visit our learning center.
Hardwood Flooring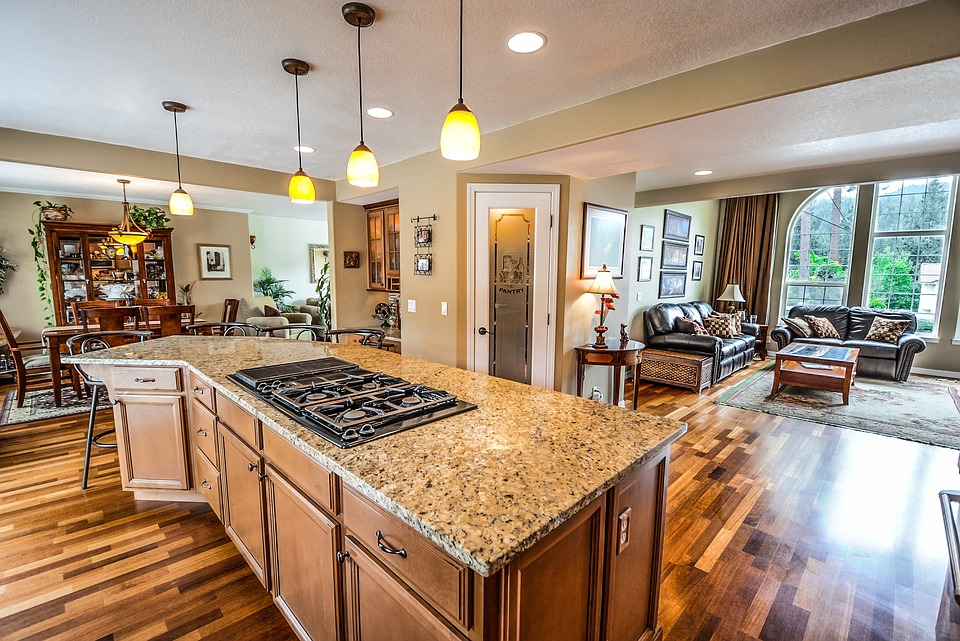 Hardwood floors are another popular flooring option. Anyone considering this flooring option for their home or workplace should keep the following pros and cons in mind.
Pros of Hardwood Flooring
Hardwood flooring is a popular choice for kitchens, dining rooms, and other spaces throughout homes. Reasons to choose this material include:
Easy maintenance:

Hardwood floors are relatively easy to maintain. This material does not trap pollutants in the same way carpet does, making routine cleanings more effective at reducing contaminants in your space.

Adds value to your home:

Having hardwood floors is a popular selling point for homes, and many buyers will pay more for this type of flooring.

Aesthetically pleasing

: Because of its natural beauty, many people enjoy the look of hardwood floors in their home.
Cons of Hardwood Flooring
Overall, hardwood flooring is a decent option for your indoor air quality. However, there are a few cons of this type of flooring to keep in mind:
Prone to Water Damage
High water exposure can permanently damage hardwood floors, so they may not be the best flooring option if you live in an area where flooding is common.Taking some steps to waterproof your hardwood floors to protect them from water damage is also a good solution.
High Cost
Because hardwood is a beautiful, high-quality material, it often comes with a high price tag. Though implementing hardwood floors may initially be more expensive, it can be worth it in the long run because it is a long-lasting material that adds value to your home.
Less Soundproof Than Carpet
Hardwood floors do not absorb sound as well as other options. This is an important consideration if the space you are trying to floor is high in foot traffic that will disturb others in the area. If this is the case, you may wish to put washable rugs over hardwood floors to make them a bit more soundproof.
Chemicals Required To Finish Floors
Hardwood floors typically need to be finished with harsh chemicals. These chemicals will often require homeowners to vacate some period of time to avoid harsh breathing in these chemicals or being exposed to harsh smells.
Vinyl Flooring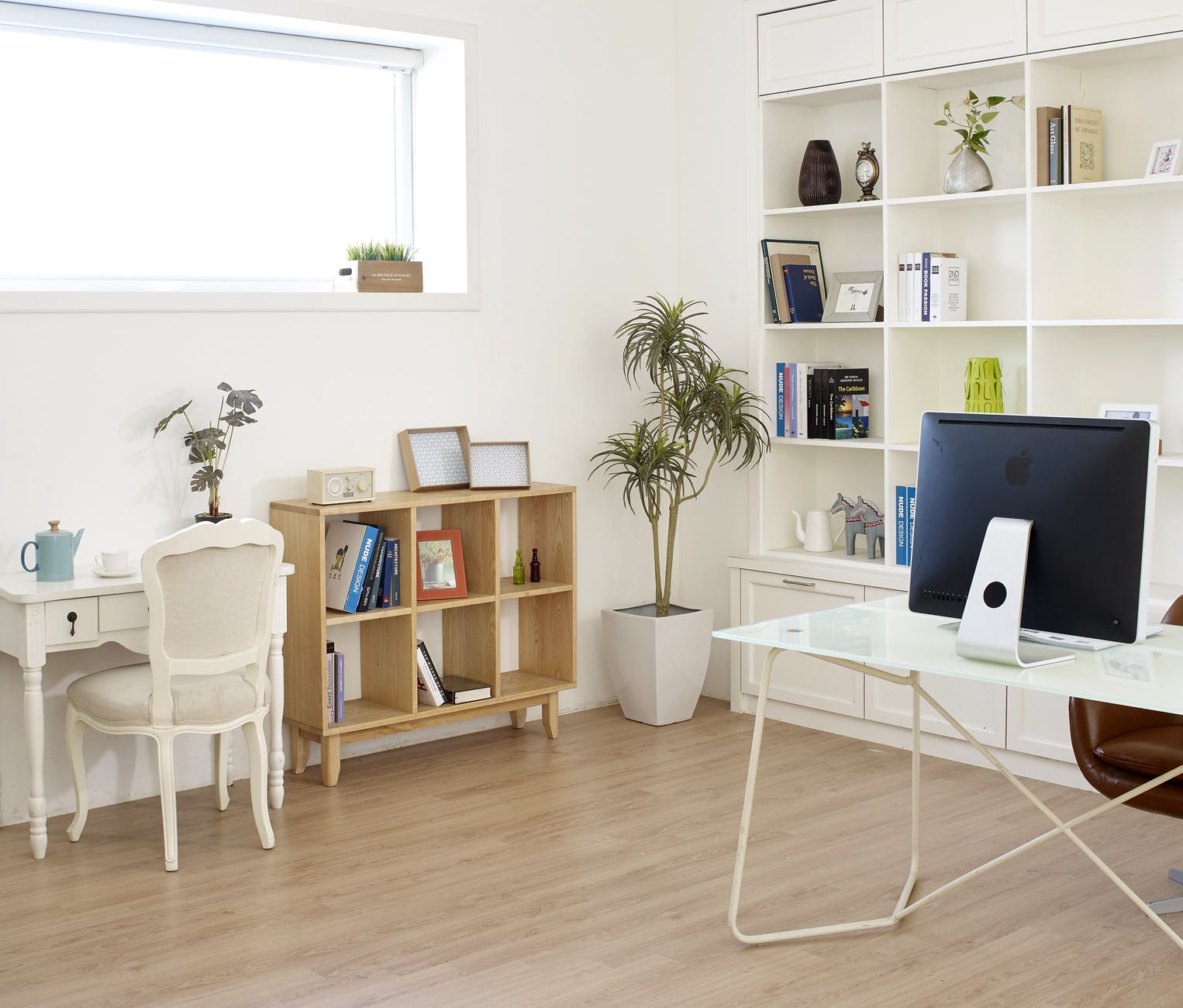 Vinyl flooring is a synthetic material similar to linoleum. This material is a popular choice because it is highly versatile, water-resistant, and scratch-resistant. If you are considering implementing vinyl flooring in your space, keep the following pros and cons in mind.
Pros of Vinyl Flooring
Vinyl is becoming a popular choice for homes, especially in kitchens and bathrooms. Some pros of this material include:
Durable material that will withstand bumps and scrapes

Does not absorb pollutants and dust mites as carpet does

Comfortable to walk on

Absorbs sound better than hardwood flooring

Available in many colors and patterns to meet your taste preferences
Cons of Vinyl Flooring
While vinyl is a good choice for many reasons, there are some downsides to this flooring option as well, especially as it pertains to your air quality. Some cons of vinyl flooring include:
Installation May Require Harmful Off-Gassing Solventsl
Not all vinyl flooring installation processes are created equal. Being mindful of how your vinyl flooring will be installed is important, as some installation processes omit off-gassing solvents that take a toll on your air quality and health.
Prone to Water Damage
Water can easily deform and damage vinyl material, especially if it reaches the foundational layer beneath the surface. If the underlying material gets saturated, it's typically impossible to remove the water from under the surface, creating a mold hazard.
Color May Fade
We don't typically recommend vinyl for outdoor uses because it fades easily. If your home gets high volumes of sunlight, this flooring option may not retain its color for long.
Laminate Flooring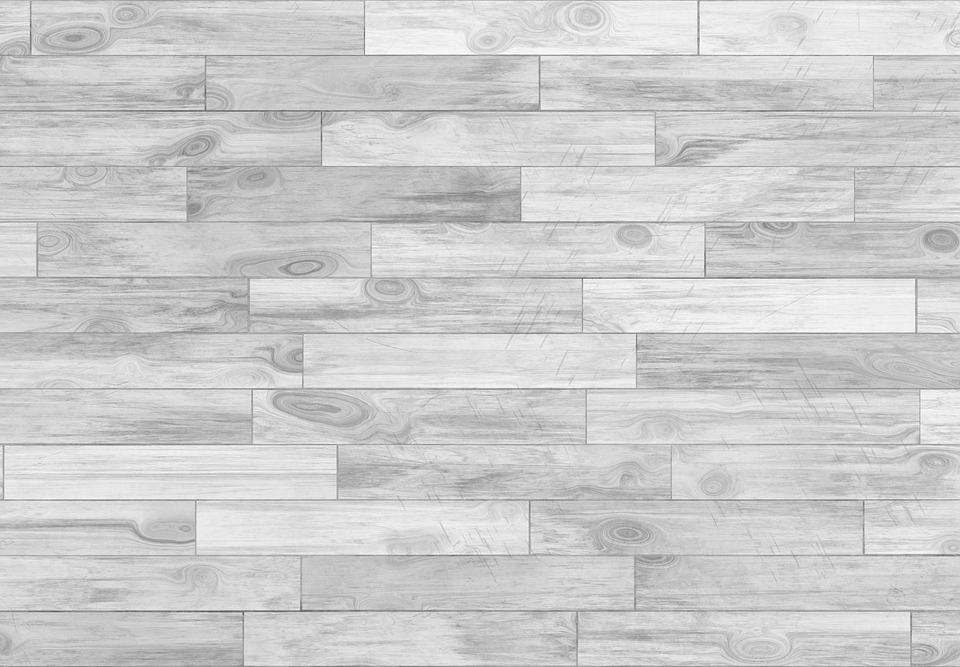 Laminate is a synthetic flooring material fused in a lamination process. This type of flooring simulates natural materials such as wood and stone, but its synthetic nature makes it easy to install and available at a lower price point. If you are considering laminate flooring for your home or workplace, keep the following pros and cons in mind.
Pros of Laminate Flooring
Some of the pros of laminate flooring include:
Relatively quick and easy to install

Does not absorb allergens and particles, making it easy to keep clean and reduce contaminants

Resistant to dents and scratches

Available in many colors and patterns

Less costly than other flooring materials
Cons of Laminate Flooring
While there are many benefits of laminate flooring, there are a few cons to keep in mind — especially in terms of indoor air quality. Some reasons you may choose to avoid laminate flooring include:
Water-Resistant, But Not Waterproof
Though laminate is water-resistant, it will not tolerate large quantities of water. This material may be suitable for areas with light exposure to water, but opt for a more waterproof flooring — such as tile — in the kitchen, bathrooms, and other spaces with high water exposure.
Some Types of Laminate Are Known to Emit Formaldehyde
Experts have found a correlation between laminate flooring and the presence of formaldehyde. This can take a toll on your space's indoor air quality and the health of those around you. If you are considering laminate flooring, be sure to investigate emissions.
If you already have this type of flooring in your home, ask an expert about formaldehyde testing to see if you are at risk.
Difficult to Repair
If damaged, laminate may be irreparable. While this material is cheaper at the onset, more expensive materials like hardwood can typically be repaired, whereas you typically need to replace laminate floors that see lots of damage.
Cutting Process Can Release Contaminants
Cutting laminate floors to size may release contaminants into your air. This includes sawdust with adhesives, inks, dyes, plastics, and coatings.
Tile Flooring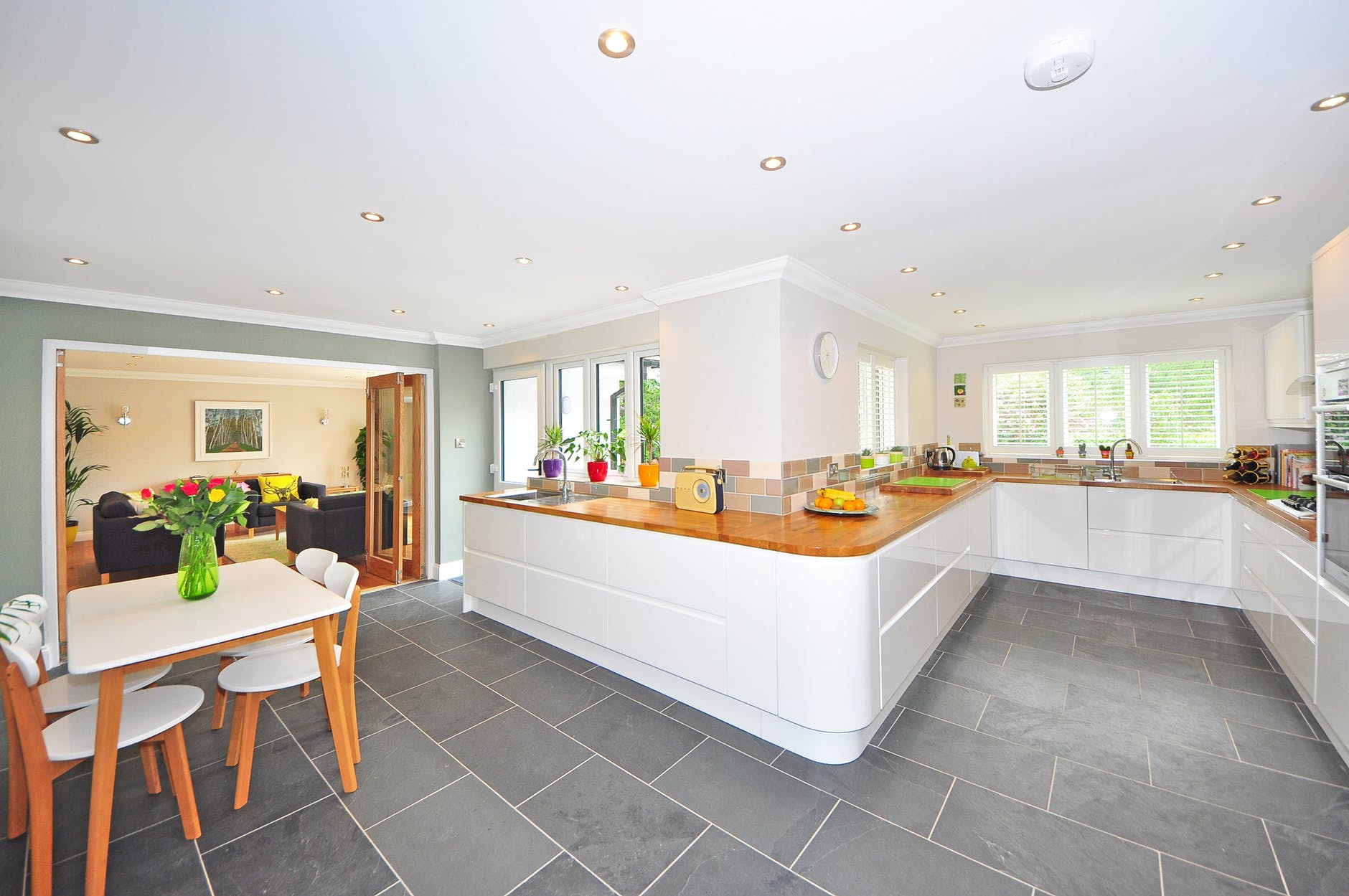 Tile is a top-notch flooring option that offers many pros and few cons. Whether you are reflooring a small part of your home or large sections of your space, consider the following pros and cons of tile flooring.
Pros of Tile
Tile is a high-quality flooring material with many benefits. This flooring promotes good air quality and healthy environments in homes and workplaces. A few reasons to choose tile flooring for your spaces include:
This material helps reduce energy consumption through retaining heat, can be sourced sustainably, and offers a number of other environmental benefits.

Highly water-resistant

Can be installed cutting fewer individual pieces

Cleanable, durable material that does not contain the organic compounds that allow mold to grow

Because it is an easy-to-clean material, tile eliminates the need for harsh cleaning chemicals that may be a source of VOCs. Routine cleanings

can keep tile looking new for years to come.

Tile's hard, smooth surface does not harbor mites, dust, mold, or bacteria.

Tile flooring application typically involves cement grouts and backers, which do not have the issues of off-gassing solvents that may come from vinyl floor glues.

More sun-resistant than other options
Cons of Tile
Because tile is durable, easy to clean, environmentally friendly, and water-resistant, it is a top choice for promoting good air quality. However, there are a few things to keep in mind when considering it as a flooring option. Some cons of tile include:
Tile is a durable, hard material, which makes it strong and long-lasting, but potentially less comfortable to walk on than other options. Many homeowners will opt to combat this by implementing soft, washable rugs in their spaces to reap the benefits of tile while adding a bit more comfort to the space.

Grout may collect dirt, leaving visible discoloring on lighter ground colors. However, if you seal your grout lines you can avoid this issue.

This flooring material can be tricky to install. If you have never installed tile before and are planning to do it yourself, consulting a professional for tips and best practices is wise for best results!
If you are concerned about how flooring is affecting indoor air quality at your home or workplace, our team is happy to conduct a wide variety of testing and inspection services. To learn more about indoor air quality, check out our blog or contact us today to see how our team can help!
Comments are closed.