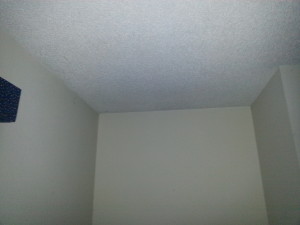 One of the most frequent types of on-site testing we perform is an asbestos inspection, and we often have home owners call and ask if they can simply drop off asbestos samples at our office to avoid the small fees associated with inspection and reporting.  While it is true that taking samples of some materials is a simple task, correctly surveying the building and designing a sampling plan is best done by an accredited AHERA inspector.  This brief case study shows our qualified inspectors will test in a way that will give accurate answers, to can provide legal liability protection and peace of mind for a very cost-effective rate.
Initial Tacoma Asbestos Testing of a Popcorn Ceiling Project Information
Background information:
The clients have recently purchased the home and are beginning to outline the scope of projected remodeling. The clients have requested asbestos testing of select materials in the home.
Property description:
The subject property is a 2,964 square foot single-family home originally constructed in 1970, located in Tacoma, WA.
Summary
Based on the results of the samples listed below, the popcorn ceiling texture and laundry room flooring should be considered asbestos containing materials and either be left undisturbed or disturbed in accordance with all state, local, and federal regulations relevant to asbestos containing materials (additional information can be provided at the client's request).
Popcorn Ceiling Information
Homogeneous Sampling Area : WS-01
Description of Material: Popcorn ceiling texture
Color: White
Pattern: Popcorn texture
Condition: Good
Category: Surfacing
Locations: Select ceilings (Bedroom 1, Master Bedroom, Basement Den, Bedroom 2, Bedroom 3)
Quantity: ~1,280 Square Feet
Number of samples taken: 5
Sample ID number WS-01-01, WS-01-02, WS-01-03, WS-01-04, WS-01-05
Result: 6% chrysotile asbestos was detected in samples WS-01-04 and WS-01-05. The nature of this material is mixed on-site and not likely homogeneous., therefore different results may be present within the same homogeneous testing area.
The results of the sampling may suggest that asbestos only exists in the ceiling texture in the upper level of the home, but this cannot be guaranteed as the history of the home's construction is not known. If the clients wish to remove or disturb the basement ceiling textures without the use of asbestos-specific procedures it would be prudent to perform 3 additional tests of this material in a randomized fashion.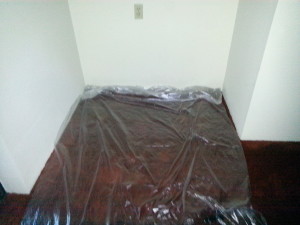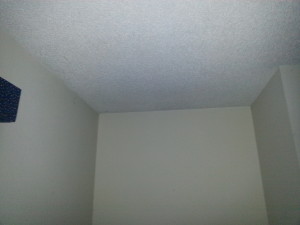 Sampling Locations:

Final Thoughts:
The clients had planned to take the samples themselves and send them off for lab analysis, using a kit that they had purchased online.  After explaining the need for inspection and random sampling based on the square footage on site, Hawk Environmental Services was hired to perform the Tacoma asbestos testing site survey.  The popcorn ceilings were all visually identical throughout the home, but the lab results clearly showed asbestos in 2 of the 5 samples.  If the random sampling had not been professionally performed, these clients may have missed the asbestos containing areas resulting in health hazards and liability concerns.  An AHERA accredited asbestos inspector will take the time to perform a thorough and detailed inspection, ensure that safety and liability are the number one concerns.
Lab Data

Relevant Links
Asbestos testing, inspection, and surveying services
What building materials may contain asbestos
How many asbestos samples are needed
Comments are closed.